Help dogs while you search the web
Every search is another chance to win $250 for your dog and $250 for a shelter of your choice. There's a new winner every month, and every win means more money donated to dogs in need.
Let's Go
How it works
Search
the web
Each search
earns a ticket
Winning dog
gets $250
How We've Helped
Funds raised through DogDog (and its sister site GoodSearch) have helped thousands of dogs.
Here are just a few of their stories.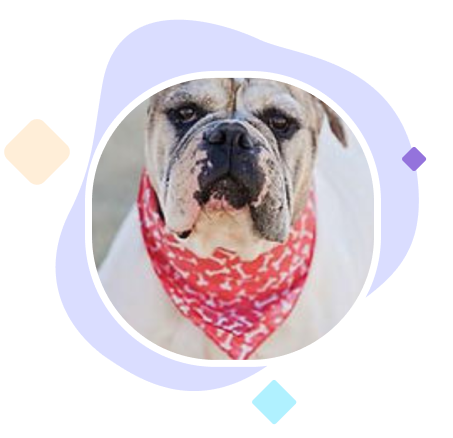 Driving Miss Daisy, was one of 49 dogs rescued from a Las Cruces puppy mill. She needed surgery on both ears, eye treatments to prevent beginning blindness and spay surgery. Sunny Aris, founder of Animal Village New Mexico and a tireless champion of dogs in need used the donation to pay for this care.
Three year old Frenchie was found in a dumpster. His little legs led his rescuers to believe that he was thrown into it as he would not have been able to climb up there on his own. He had a scary medical condition called "prolapsed rectum" and had to have three surgeries. Donations earned from people simply doing their every day searches offset the enormous costs of caring for Frenchie. The amazing people at Animal Rescue of Fresno nursed Frenchie back to health and worked hard to find him a loving forever home.